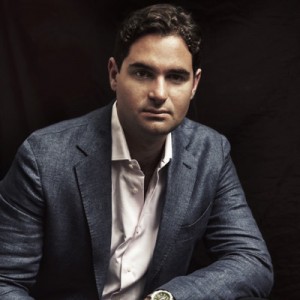 Blair Brandt
Co-Founder & Executive Chairman
Featured on Forbes' 30 Under 30 at the age of 23, entrepreneur Blair Brandt is the Co-Founder & Executive Chairman of the real estate brokerage, Next Step Realty.
Brandt often appears or has been featured on multiple business news networks including Bloomberg TV, Fox News Live, and with Cheddar TV at the NYSE. Brandt has been profiled extensively or contributed to The New York Times, Business Insider, New York Observer, California Real Estate Magazine, and The Real Deal. In addition, he visited The White House during The Obama Administration to consult The White House Business Council, as a small business expert.
In July 2011, CNN and Fortune featured Brandt and Next Step Realty in their list of "The Top 6 Dorm Room Start-Ups in The U.S." In 2012, at the age of 23, Brandt was highlighted in the first ever Forbes Magazine "30 Under 30" list, as the most notable young real estate entrepreneur in the world.
In April 2014, Brandt was named one of "10 prominent real estate figures under 30" by The Richest. In 2015, Brandt was again named to be one of 10 "real estate superstars still in their 20's", this time by industry magazine BisNow.
Brandt is a graduate of Deerfield Academy and the University of Richmond. He spent several years in his native Palm Beach, Florida, working as an assistant to one of the town's premiere luxury real estate brokers. During this entree into the market, he learned the values of integrity, efficiency, and professionalism in the high-end sector of the industry. Brandt observed a lack of emphasis on these values in complex urban residential markets and, particularly, the problems this posed to recent college graduates, entry-level professionals, and other millennials moving to New York City as first-time renters. As a response to this deficit, Brandt co-founded Next Step Realty in New York City, to provide this demographic with a seamless, trustworthy, and one day home search experience.
The company's mission is to guide millennial renters and new residents with a high level of simplicity, ease, and transparency, in an otherwise complex marketplace. Next Step executes this mission through a highly vetted customer service and brokerage team who exemplifies Brandt's ideal and unique combination of honesty, expertise, and compatibility. To this day, Brandt oversees the broker admissions committee.
Prior to transitioning from CEO to Executive Chairman in the Fall 0f 2019, Brandt was primarily responsible for creating the firm's institutional B2B corporate relationships, which include many of the largest employers and brands around the world, who recommend Next Step as the premier apartment search provider for all employees relocating to New York City. 
Philanthropically, Brandt was recently named a Humane Leader by The Humane Society of the United States, where he has led an active campaign of local, state, and federal outreach advocating for the welfare of millions of companion pets. In particular, Brandt was credited with being a leading, pro-bono operative in the campaign to end Greyhound racing in the State of Florida. Brandt has also focused his efforts on reforming or eliminating activities that systematically result in the abuse, neglect, or homelessness of family-friendly dogs, including problem issues like puppy mills, dog-fighting rings, and laboratory testing on canines. In this volunteer capacity, Brandt has publicly visited The White House on numerous occasions, including moderating a roundtable discussion in The Roosevelt Room where Cabinet Secretaries and Advisors to the President approved a new program to connect thousands of shelter pets with military veterans returning home. Finally, Brandt was instrumental in shepherding the PACT ACT, the nation's first federal anti-cruelty statute protecting animals, and putting into motion a campaign to honor our government and military working dogs, starting with the public visit of Conan – the hero military canine – to the White House Rose Garden in December 2019. 
In addition to being the Co-Founder and Executive Chairman of Next Step Realty, Brandt is also a Corporate Advisor and Brand Strategist, consulting a range of companies to help improve and grow Business Development, Brand Development, and Public Relations strategies. 
Follow Blair Brandt on Twitter at @BlairBrandt and Instagram at @blairbrandt.
---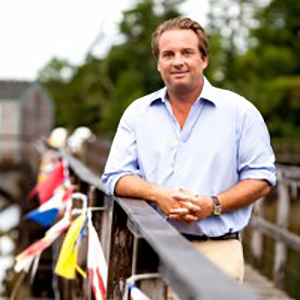 Jason Briggs
Chairman
A native of Philadelphia, PA, Jason Briggs also spent much of his childhood in Nantucket, MA. He attended the Fay School during elementary years and ultimately graduated from Tabor Academy in 1989. Briggs continued his education as an undergraduate at Oxford University (Keble College) in the U.K., where he achieved national deans list.
After receiving his diploma from Columbia University in 1994, Briggs worked as a portfolio manager in Smith Barney's wealth management division until 2005. During his 11 years at Smith Barney, Briggs made substantial, quick, and prompt progress, improving his rank to Senior Vice President by the age of 24.
Since leaving the finance industry in 2005, Briggs has pursued his passion for real estate through a number of development and investment projects across various markets. His ventures since 2005 have included 8 successful development deals in Manhattan and Nantucket, MA, where he realized sales of over $26M. One notable project, in particular, took place at 6o West 9th street, a 7,000 square foot townhouse development, which sold for $12M in 2011.
In his role as Chairman at Next Step, Briggs serves as a special advisor to Co-Founder, Blair Brandt, frequently consulting the company on major strategic initiatives. His contributions include locating and securing Next Step's new flagship location in Manhattan, playing a lead role in the development of our London office, and personally vetting many brokers who have applied to join the Next Step organization.
While not working with Next Step, Briggs currently has $12M of ongoing residential development projects in Miami Beach, Fl and Nantucket, MA.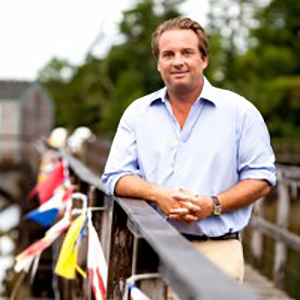 Jason Briggs
Chairman
---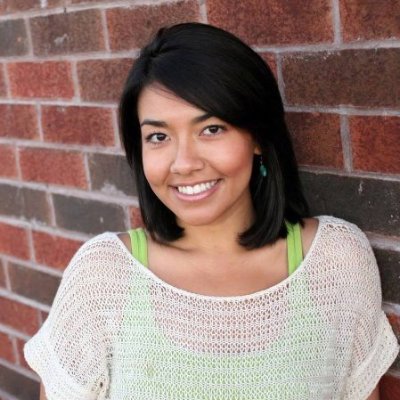 Meena Ziabari
COO & Principal Broker
A native of the TriState area, Meena has over a decade of real estate experience observing, transacting and managing deals across New York, Pennsylvania and New Jersey. As the Chief Operating Officer and Principal Broker of Next Step Realty, she oversees day-to-day operations of New York City's leading Luxury Relocation Firm. Her assiduous work ethic and tremendous commitment to providing clients an unparalleled service as well as raising firm-wide and industry standards is at the core of what makes her an effective leader. She ensures all departments are operating at the optimal level while implementing progressive strategies that fortify the firm's advancement in smarter and more effective ways.
Meena leads Next Step's senior sales team and is responsible for recruiting and nurturing top talent. Since stepping into the role of Principal Broker in 2016, she has implemented data-driven strategies to yield record-breaking results year after year ensuring Next Step remains profitable and relevant. Meena believes that the key to maintaining a top-performing roster is a comprehensive training program, providing access to cutting-edge technologies and resources geared towards both business and personal development, as well creating unique opportunities for her team to build real connections with each other.
She enjoys mentoring emerging Real Estate Salespersons at the beginning of their careers to help them grow vibrant businesses. She is a passionate advocate for the environment, supporting several local and global organizations.
---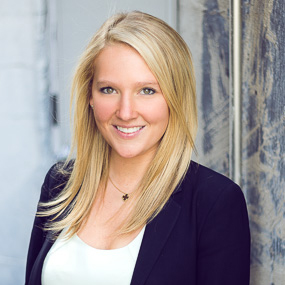 Erin Wilson
Director of Client Relations
A New York native of Westchester county, Erin is a graduate of Convent of the Sacred Heart in Greenwich, CT and the University of Richmond, where she earned a B.A. in Communications with a minor in Business Administration.
After graduating Erin immersed herself in the Manhattan Real Estate market, working for one of the city's top luxury residential real estate brokerages, Brown Harris Stevens. As a licensed real estate agent and the Client Relations and Transaction Coordinator for one of Brown Harris' highly esteemed brokers, she facilitated dozens of rental and sales deals in under a year before joining the Next Step team. Erin is now working as the Director of Client Relations, where she interacts with hundreds of clients a week to ensure that each client is matched with the perfect Next Step Broker for them, and booked for their own personal Next Step Apartment Tour.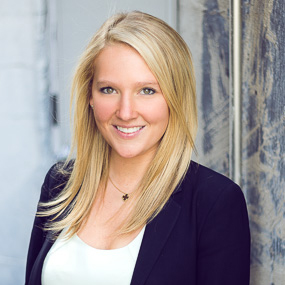 Erin Wilson
Director of Client Relations
---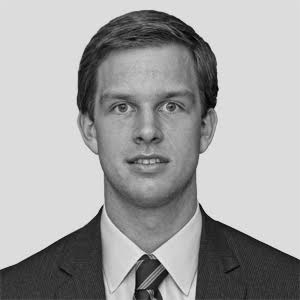 Dillon Krause
Financial Controller
Dillon Krause is the Chief Financial Officer for Next Step Realty, responsible for all finance and accounting operations. Before joining Next Step, Dillon worked on the campaign finance team for Massey for Mayor 2017. Prior to that, Dillon spent over five years on the operations and accounting team for Blackstone's Hedge Fund Solutions group.
Dillon is also a part-time comedian in New York City. He earned a Bachelor of Arts degree with a double major in Leadership Studies and Finance from The University of Richmond.
---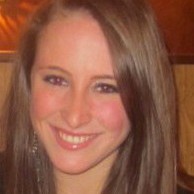 Amy Bisger
Director of Corporate Relations
Amy Bisger is the Director of Corporate Relations for Next Step Realty. Prior to joining Next Step, Amy served as a Project Manager at Van Wyck & Van Wyck and a Senior Account Manager at HL Group.
Amy is a native of Richmond, Virginia, and graduated from The University of Georgia in 2012 with a Major in Advertising and a Minor in Spanish.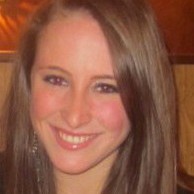 Amy Bisger
Director of Corporate Relations
---