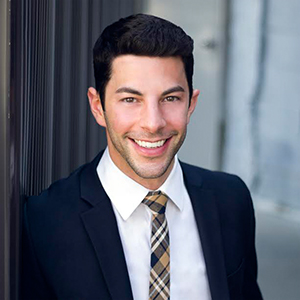 Matthew (Matt) Bauman
Licensed Real Estate Salesperson
Matt is a magna cum laude and Phi Beta Kappa 2010 graduate of Brown University with a degree in Theatre Arts. He joined Next Step in 2013 as one of its founding agents, and then was quickly promoted to Managing Broker in 2014. Prior to Next Step, Matt spent some time as a Personal Assistant to the late, great Joan Rivers. Tasks included getting her coffee, compiling her jokes, and telling her she looked pretty. When not touring properties with clients, Matt can be found drinking Bloody Marys in the West Village, doing backflips at Chelsea Piers Gym, or seeing a new show on Broadway. Originally from Long Island, Matt has lived in practically every neighborhood of the city – including a few in Queens and Brooklyn – but now happily calls Hell's Kitchen home.
College: Brown University Class of 2010
Clubs: "The Bear Necessities" a cappella group, Theatre productions, Tour Guide
Instagram: @mattbaumanNYC
---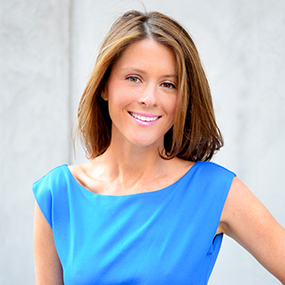 Margit Brandt
Licensed Real Estate Salesperson
This native New Yorker joined Next Step Realty in April 2014 directly from one of the top sales teams at Corcoran where she worked with an elite clientele in Manhattan's luxury market.  Margit makes her client's dream apartment into a reality, finding their perfect home in New York City.   Born and raised on the Upper East Side, Margit knows this market like the back of her hand and is a trusted expert. She is a top broker and Director of Broker Development at Next Step with a loyal clientele built on referrals, repeat business, and word of mouth.  Residing above Union Square Park, Margit is passionate about animal rescue and you can find her with her beloved Georgia aka "Gigi" ready to greet you at our West Village office! She is a Soul Cycle and SLT enthusiast. Margit is an avid traveler, most recently to France, Italy and London.    Margit specializes in relocating internationals to New York City helping them acclimate to the city she loves.  Most importantly, Margit builds  lifelong bonds and relationships with her clients, helping them through every step of the process, and growing with them as they take their "Next Step" in NYC.
College: University of North Carolina Wilmington 2010
Instagram: @MargitBrandtNYC
---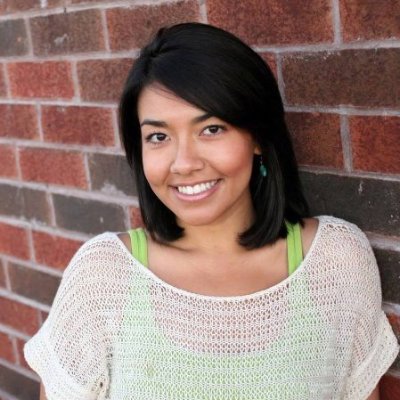 Meena Ziabari
Licensed Real Estate Salesperson
Meena is a native east coaster hailing from Philadelphia before moving to Ithaca College to pursue her B.A. in Global Politics. Ithaca's serene locale is what inspired her love of nature and eventually lead her to Greenpeace USA where she ran the New York chapter for three years. She has a passion for traveling and has lived all over the world including Sarrbruken, Nashville, Boston and Beijing (where she became fluent in Mandarin and studied martial arts). None compare, however, to her (favorite) current residence: Brooklyn! On the weekends you'll most likely find her at a DIY art show, the Smorgasburg, or hiking upstate. She is a connoisseur of urban culture, lover of music and self-proclaimed foodie. From butchers to bakers to coffee-makers, Meena loves to show off the best parts of Brooklyn. Her knowledge of the market and strong dedication to seeking the best interest of each, unique individual will guarantee a great outcome!
---
Victoria is a graduate of the University of South Carolina with her B.A in Psychology and her M.A in Rehabilitation Counseling. She joined Next Step Realty in 2014 after having worked in the NYC Real Estate Industry since 2012. Victoria is a top broker and the International Relocation Specialist at Next Step, using her multi-national background as well as her fluency in French and Mandarin Chinese to help virtually any individual ease into New York City Life. Her expertise in Real Estate and trustworthiness as a person will surpass any expectations you may have in the process of finding a home.
In her spare time, Victoria enjoys staying active by playing sports, frequenting the local Equinox, and traveling to tropical destinations. She is also a music and art lover but most important in her life is her beloved Yorkie, Molly who can be found hanging out in the East and West Village offices. Victoria owns an apartment with her fiance in her favorite neighborhood, Nolita but currently resides in Union Square (which she considers a close second) while it's undergoing renovations. Her love of New York City is something she can't wait to share with you!
College: USC Class of 2009
Instagram: @vica_scott
---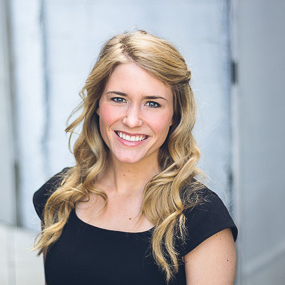 Katie Cummings
Licensed Real Estate Salesperson
Katie is a proud graduate of The Lawrenceville School and Boston College, where she graduated in three years with Honors. While she majored in English and Creative Writing, she kept a close eye on New York City real estate after being introduced to it at a young age from her family business. She joined Next Step soon after graduating in 2013. In her free time, Katie enjoys going to off-Broadway plays, improv/sketch comedy shows, and trying every new restaurant the city has to offer. Although she grew up in Palm Beach, Florida, Katie has lived here since high school and has made the effort to move to a different Manhattan neighborhood every two years in order to get a better feel for each area. With Murray Hill, the Upper East Side, and SoHo under her belt, Katie currently calls the West Village Home.
College: Boston College Class of 2013
Clubs: My Mother's Fleabag Improv Comedy, Women in Business
---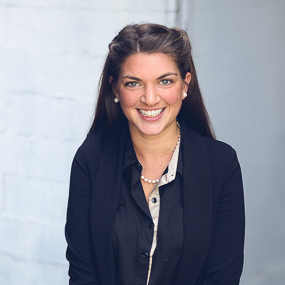 Mary Kirby
Licensed Real Estate Salesperson
Mary grew up in Garden City, NY, before attending Arizona State University and Queens College. She has been in the real estate industry for four years, starting out as an intern for Breslin Realty, a commercial real estate company on Long Island. Originally an Education major due to her passion for working with children, Mary spends her spare time working for a luxury family care service, Bell Family Company in Manhattan. When not exploring the world (Ireland is a favorite!), she can often be found greeting new clients at Next Step's Upper East Side office – a short walk from where she currently calls home!
College: Arizona State University / Queens College Class of 2012
---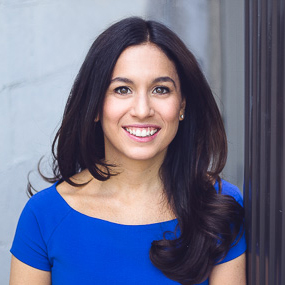 Christie LaRusso
Licensed Real Estate Salesperson
Christie comes to The Next Step Realty following successful beginnings at City Connections Realty, where she managed several broker exclusive listings after receiving senior level one-on-one training. With extensive experience in rentals and sales, she cultivates strong relationships with both clients and colleagues alike to continually foster successful deals. A former editorial staffer at People.com, Christie is clearly a people person. Her six-year background working for the leading celebrity online news site imbued her with the ideal communication skills, internet research savvy and an eye for all things A-list that she now serves to her real estate clients in an equally fast-paced industry. Plus, she finds working with real people much more exciting. Having experienced several stressful apartment searches as a new resident, she's now thrilled to clients new to New York City find their new homes without the horror stories. She takes pride in providing clients with the complete experience of not only finding an apartment they love but discovering the perfect Manhattan neighborhood to call home. Christie graduated cum laude from Connecticut's Fairfield University with a degree in English and Business Management before high-tailing to Manhattan. A New Jersey Shore (the real Shore, not what's on the MTV show) native, she always knew wanted to live and work in the city. Having achieved that dream, she happy is helping others do the same.
---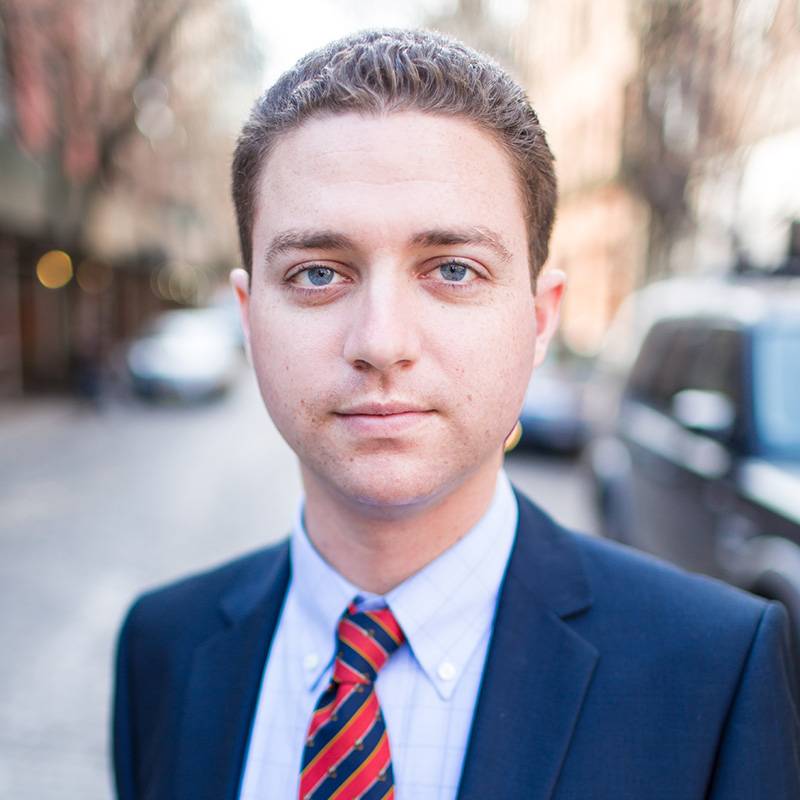 Jake Vitale
Licensed Real Estate Salesperson
Jake Vitale hails from Charlotte, North Carolina, where he attended the Charlotte Country Day School. Growing up, Jake spent a lot of time in New York, between his grandparents' apartment on the Upper East Side and his summer camp Upstate. He went to college at the University of South Carolina (Go Gamecocks!), where he was actively involved in his fraternity, Alpha Epsilon Pi. While in school, Jake spent two summers in New York interning at Next Step, where he worked as a Brokerage Assistant and Agent. He is excited to be back at the company full-time and looks forward to building his career in New York City! Jake specializes in Next Step's co-exclusive listings in Gramercy, Murray Hill, the Lower East and Upper East Sides.
---
Michelle Calogero
Licensed Real Estate Salesperson
Originally from Westchester, NY, Michelle first moved to New York City to attend the Fashion Institute of Technology where she obtained a Degree in Fashion Merchandising and Management. She spent the next several years developing sophisticated financial planning models for fashion brands Theory & Helmut Lang. Michelle grew up in a family focused on real estate and development – her mother, a real estate broker, and her father, a contractor. This early exposure inspired Michelle to jumpstart her own career in the business here in New York City. She entered the industry in 2014 and within the year was recognized with an award in Outstanding Customer Service; she went on to manage a large portfolio of rental buildings for a NYC landlord while providing first-class service to sales and rental clients alike. In joining the Next Step family, Michelle brings with her knowledge of the industry, market trends, inventory, negotiation skills, and a keen sense of value, making her a strong advocate for her clients.
Michelle has lived in several neighborhoods in the city including the East Village, Gramercy, & Chelsea, and now happily resides in the West Village. When not serving her clients, Michelle can be found walking her Cavalier King Charles (Kingsley) or curled up with a good book – she loves "anything by Murakami." She is a regular at Barry's Bootcamp, SLT, & Exhale, and loves traveling to new destinations, most recently Morocco, France, & Greece.
---
Born in NYC and raised in Bergen County, NJ, Jordan attended The Peddie School and Gettysburg College pursuing a BA in Business Management. He is a real estate professional in NYC, having worked with the several top tier and most respected real estate brokers in the highest luxury market.
His love of architecture and interior design is what prompted him study at the prestigious Parsons and The New York School of Interior Design which lead to his successful career as an Agent.
In his free time, Jordan plays guitar, drums, and sings, regularly performing around NYC at local venues and attends many shows in both Manhattan and Brooklyn. He is also an avid skier, having grown up skiing at Stratton Mountain in Vermont. On Sundays you may find him enjoying a scotch on the rocks at The Harmonie Club on the Upper East Side.
---
Jessica is a Magna Cum Laude graduate of the Terry Business School at the University of Georgia. She is an Atlanta native, however she loves New York and moved to the city immediately upon graduation from college in 2014. Jessica began her career in marketing, however she was inspired by her parents to get her Real Estate license. Jessica's father is a successful real estate developer and her mother is an attorney and licensed realtor. Jessica is dedicated to building long-term relationships with her clients and finding their ideal apartments to fit both budgets and neighborhood preferences. Jessica calls the West Village home and when not touring property with clients, you can find her practicing her golf swing at Chelsea Piers, trying out new restaurants around the city or having a laugh at the Comedy Cellar.
---